All Children's Theatre
Irving Adams Senior
Scholarship and Financial Aid Fund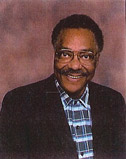 All Children's Theatre has established a Scholarship and Financial Aid Fund for children who show talent in the performing arts and/or who cannot afford to attend our programs and who apply and are approved for financial aid. Donations to this fund are restricted for this use only.
The Fund was named after the late Irving Adams Senior, beloved husband of Mrs. Elma Adams. Mrs. Adams has worked with All Children's Theatre for over 20 years as a musical director and serves on our Board of Trustees.
Donations from this fund have been received from families in California, New Jersey, New York, Florida, Maine, Missouri, Maryland and Canada. If you would like to contribute to this Fund, please make checks payable to All Children's Theatre Scholarship and Financial Aid Fund and send to All Children's Theatre, 1180 Rt. 46 West, Parsippany, NJ 07054. Contributions are tax deductible as the law may allow. Check with your tax advisor.

You may also charge your donation on any major credit card
(VISA • MASTERCARD • AMERICAN EXPRESS • DISCOVER).
If you'd like to charge your donation, please call the office at (973) 335-5328.
DOWNLOAD FINANCIAL AID APPLICATION FORM
To obtain further information and an application to apply for a scholarship or financial aid call 973-335-5328 or email at allchildrensth@aol.com.
*Applications approved for financial aid are good for partial reduction of tuition.